In this section
Selly Manor has a small gift shop selling gifts, pocket money souvenirs and fascinating books.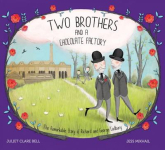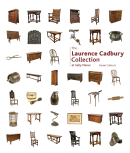 We sell copies of the beautifully illustrated children's book 'Two Brothers and a Factory' by Juliet Clare Bell and Jess Mikhail which tells the story of how George and Richard Cadbury built a chocolate factory and a garden village. We have published a comprehensive guide to the history of the collection at Selly Manor written by Museum Manager Daniel Callicott called 'The Laurence Cadbury Collection at Selly Manor'. With hundreds of beautiful illustrations this book includes detailed descriptions of the objects that fill the museum alongside a short biographer of Laurence Cadbury who is responsible for compiling the collection. We also have a guide book on Selly Manor and Minworth Greaves for sale which described how the buildings were moved and rebuilt, and contains information on past occupants of the house and how it changed over time.
Our gift shop stocks many beautiful ranges of gifts which include candles, stationery, art prints, children's toys and much more. So whether you are looking for a present or a souvenir to remember your visit we hope you can find something just right.