A fantastic member of the team!

Share
You are here:
News /
A fantastic member of the team!
At the museum we offer different types of experience for students. Amongst these are work experience for secondary school pupils, and 70-hour placements for students studying at the University of Birmingham. In the past year we have also started to offer placements for Selly Oak Trust School, and more recently Baskerville School. These schools specialise in SEN. Developing these relationships is important to building stronger links in the community as well as supporting individuals' learning.
In the summer term, a student from Baskerville School visited the museum once a week for 3 hours. They took part in a range of activities and planned and delivered tasks which supported the museum's programming and operations.
Amongst these activities was researching and writing 'Object of the Month', creating props and resources for events, and helping in the garden.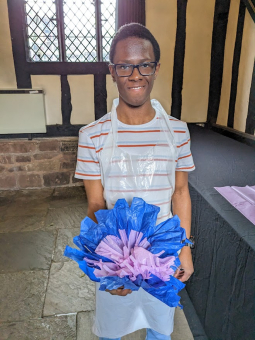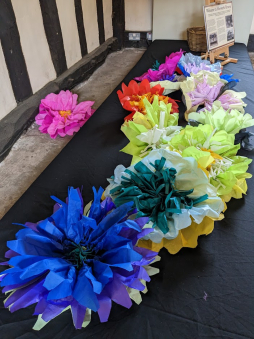 The first of two events they helped with was Selly Manor in Wonderland - a fantastically bonkers theme which required decoration, props, children's trails, and crafts. The student helped paint jam tarts (for the Queen of Hearts), made paper flowers for the caterpillar's garden, large pocket watches for the white rabbit, Cheshire cat mouths for craft, and hung giant playing cards.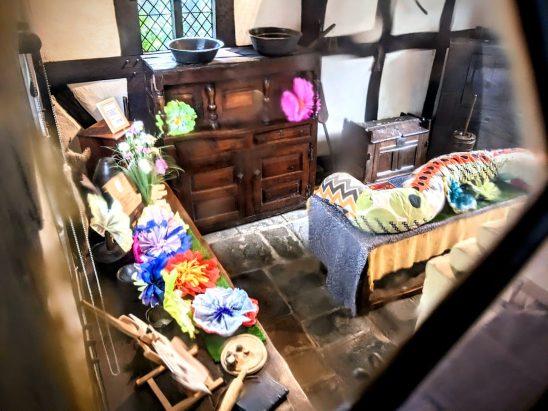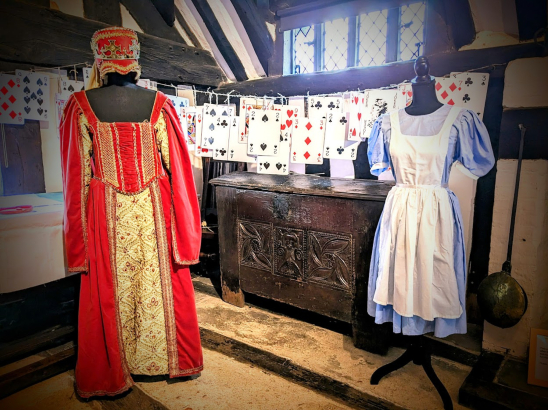 The second event was Living History Day, where they set up the 'Have a go at History' stations. Activities on the stations included painting hieroglyphics, making mosaics, designing a paper plane spitfire, Viking jewellery, and writing Victorian postcards.
Taking inspiration from the museum collection, the student researched and wrote three objects of the month: Spit Jack, Warming Pan, and Sugar Cutters. These were displayed on A4 frames in the Manor next to the object and served as further information for visitors exploring the museum. They also appeared as blogs on the Selly Manor website – reaching a much larger audience and adding to our digital engagement.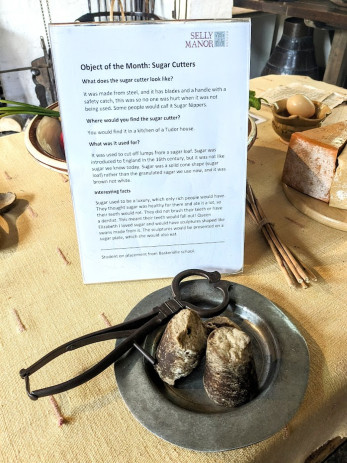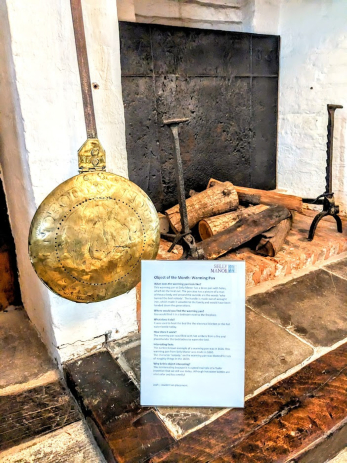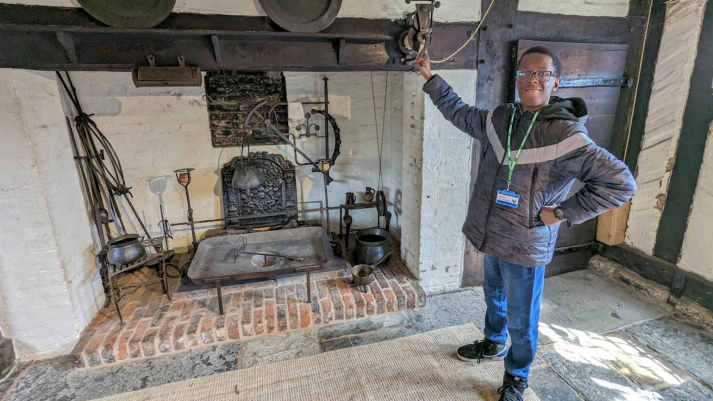 The student's contribution has enhanced our events offer and the visitor experience. We hope the placement has enabled them to expand their knowledge, skills, and confidence. They have been a pleasure to have around – always positive and willing to try new things.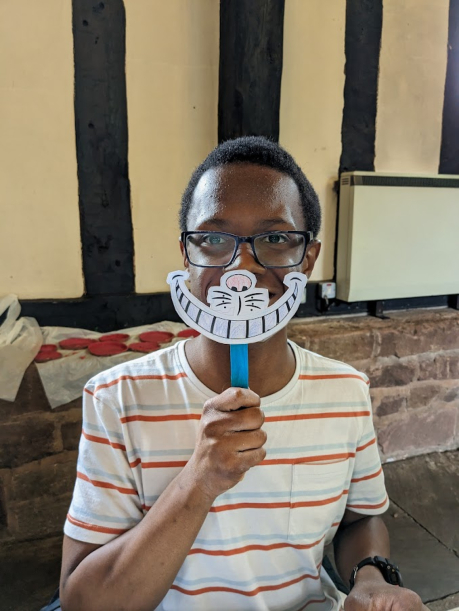 We hope to continue this relationship with Baskerville School by offering a student placement in the autumn term.
---
Louise Deakin
Heritage Engagement Officer