Share
You are here:
News /
George Cadbury Junior
George Cadbury Jr (1878-1954) is not mentioned as much as his father, but he was equally as remarkable, and just as busy.  This short biography cannot possibly fit in everything he achieved...
George Cadbury Jr was educated at Harborne Vicarage School and then Leighton Park, followed by a year at University College to study science before coming back to Bournville to work in the family business. He married Edith Woodall, who helped to run a girls' club in Selly Oak Institute, and who worked on the management committee of St George Court on Woodbrooke Road and built the Tiverton Road Nursery School. They adopted her sisters' twins, Edith and William who were brought up with their own three children George, John and Mary. They lived at Primrose Hill (now Fircroft College).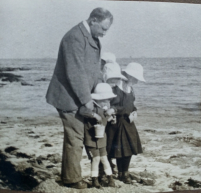 George Cadbury Jr became Director of Cadburys Ltd. He was interested in the scientific and chemical aspects of the business, including standardising recipes and recording them in a book. He was instrumental in getting the production of milk chocolate to its best quality using chemists to help. He realised that good quality milk was essential, so built a milk condensing factory at Knighton using barges to transport the product. He set up the factory staff suggestion schemes and Bournville Works Councils.  
Like his father, he taught at the Severn Street School. He also  founded two residential colleges. The first was Fircroft (the old head office for BVT on Oak Tree Lane) which moved in 1947 to the current Fircroft College and Avoncroft College site at Offenham in Evesham. In 1935 the college moved to Stoke Prior. It is now Bromsgrove Pre and Pre Prep School.
He was interested in town planning and wrote 'Town Planning with special reference to the Birmingham schemes' in 1915 and it became a standard text. With his brother Edward, they donated land to form part of the green belt around Birmingham particularly the Rose Hill estate and the Waseley Hill and the Lickey Hills.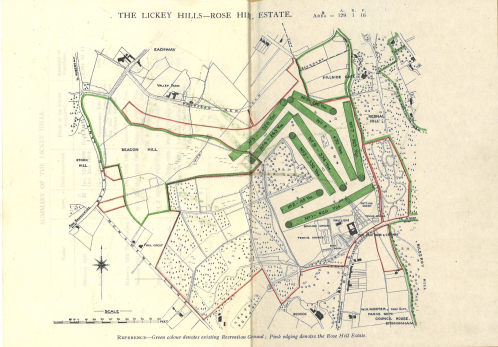 At BVT he was Chairman and with his mother Dame Elizabeth, he oversaw the expansion of the estate into Weoley Hill, Northfield and Shenley. He was a City Councillor in 1911 and Alderman from 1921-1927.  In 1948 he contributed to a book written by the West Midlands Group called 'Conurbation', a term not widely used at the time.  He founded Allens Cross Community Association  and gave a nursery school to Weoley Hill on the death of his wife Edith in 1935, which is still in use today.
He was part of the Birmingham Common Good Trust, a fund to be used temporarily to buy land for public purposes. He was fascinated with transport and how to use it efficiently, particularly canals and was chairman of the Severn and Canal Carrying Co and Director of Sharpness New Docks and Glousces ad Birmingham Navigation Company. He was one of the first people to have a driving licence, issued in 1903. He loved cars and had a Daimler for many years. He was one of the first member of the Board of Staff to own an Austin 7 and was sent a letter asking if he did not think it was beneath his dignity!
He established the Littleton and Badsey Growers Association which later became British Canners Ltd. He was also interested in archaeology and wrote a book about the city walls of Hereford. His interest in industrial archeology led to the formation of a small committee which then led to the development of Ironbridge museum. He loved music and singing and engaged and paid for Clifford Ball the carilloneur. He was founder member of the Daily News Trust.
He loved gardening, bowls and golfing there is story that if he hit a bush on the Lickeys Hills golf course, it would not be there the next time he played.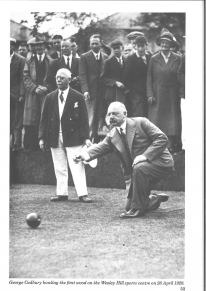 In his later years he lived at 34 Weoley Hill.