Share
You are here:
News /
Takeover Day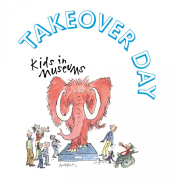 This was the first year that Selly Manor Museum took part in Kids in Museums Takeover Day! Despite the second lockdown throwing our Takeover Day plans up in the air, we were committed to making it happen in whatever way we could and what a success it was!
Our Learning & Engagement Facilitator worked with Year 7 from Archbishop Ilsley Catholic School to create some resources to 'takeover' Selly Manor's social media channels. We could not get Year 7 onsite like we had previously planned but we managed to deliver all the Takeover Day content digitally (a first for the Selly Manor team!) and Year 7 adapted brilliantly to this new format. The Selly Manor team created a virtual tour for the school and dropped off a loan box with some costumes, Tudor objects and information about our buildings. This was then followed by a virtual session with our Learning & Engagement Facilitator, where Year 7 learnt a bit more about the fascinating history of Selly Manor and had time for a Q&A session.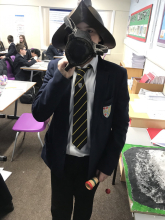 A student enjoying our handling collection
Year 7 then worked in groups to create something to 'takeover' Selly Manor's digital platforms on Friday 20th November. The work produced showed that Year 7 had really engaged with the history of Selly Manor and there were loads of fabulous pieces re-creating some important objects, people and history – as well as many mentions of Tudor toenails! Other groups reimagined Selly Manor's history in creative ways with drawings of the buildings, quizzes, a murder mystery game, as well as the two lovely poems below:
Selly Manor Museum is found,
on Maple Road,
both of the buildings
are magnificent and old.
One once was called Smythe's Tenement,
t'other Minworth Greaves a Hall,
they were rescued by the Cadbury's
to survive and stand for all.'
'Selly Manor is very old
the rooms are also very cold
183 generations lived in here
when the children of Selly Manor lived off beer
The Catholics here filled with fear
for Henry the 8th thought he was very clear...'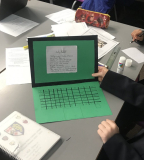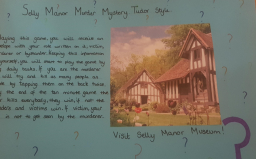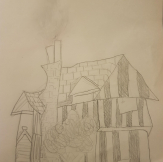 We had a great time working with Archbishop Ilsley Catholic School and are looking forward to working with them again in the future. We hope to welcome Year 7 onsite soon!
We also can't wait for our next chance to create something for Takeover Day, which we think is a fantastic initiative. If you have a school or group of young people who want to get involved with Selly Manor Museum or future Takeover Day events , then please contact Tia at [email protected].