Share
You are here:
News /
Cadbury Women
Cadbury Women
As Quakers, the Cadbury family have been united through their belief in actively making the world a better place. They have done this through work on human rights, social justice, peace and a focus on community. George Cadbury is a global name, but we want to share the spotlight with some of the incredible Cadbury women this Birmingham Heritage Week. Many members of the family have lived fascinating lives but here we will share the stories of just three: Veronica Wootten, Dorothy Cadbury and Beatrice Cadbury. All three of these women share a commitment to family and bettering the world, but perhaps more than that, they have all left their own special mark on Bournville.   
Veronica Wootten (nee Cadbury)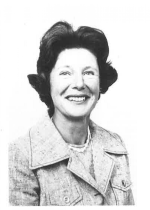 Veronica, born in 1932, was the eldest daughter of Laurence and Joyce Cadbury. Her early years were tumultuous as she became an evacuee to Canada during World War Two. After returning to England, she completed her education, finishing with Cambridge University. Veronica married her husband Richard Wootten shortly after finishing university and had three children: Hilary, Vanessa and Jonathon. However in 1962, her sister Anthea and her husband tragically died in a plane crash and Catherine (4) and Duncan (2) came to live with them, expanding their family practically overnight.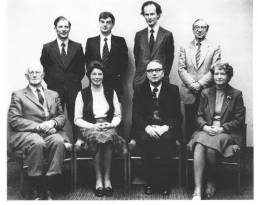 Bournville Village Trust Trustees 1979
In addition to bringing up the children, Veronica dedicated her life to voluntary work. Veronica had a real desire to contribute and continue the work of her grandfather George Cadbury. She said of this, "I think inevitably you carry with you all your life certain feelings, that you want to do the best for Bournville and uphold the best practices. I suppose we have always been very proud of it.' With that in mind Veronica became a Bournville Village Trust Trustee in 1968 and eventually succeeded her father as Chairman. She was a Trustee for 38 years. Alongside that, Veronica joined the Board of Governors at Lickey Grange School for Blind Children and subsequently became a Governor of the Birmingham Royal Institute of the Blind, with particular responsibility for the Queen Alexandra College.
Dorothy Adlington Cadbury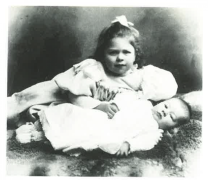 Dorothy was born into the Cadbury family in 1892, so it is not a surprise that she was intimately connected with the factory and Bournville her whole life. Dorothy took employment in the Cadbury factory after a girl from the Adult School for Girls said to her, 'You preach to us and yet you know nothing about our life and work.' Despite being given no special privileges while working, Dorothy later said, 'I think that that year was the happiest of my life.'
Dorothy remained connected to the factory and in 1919 was appointed as one of the Managing Directors of Cadbury Bros. Dorothy remained particularly involved in women's work in Bournville; she was there at the conception of the Bournville Women's Works Council and later became its' Managing Chairman. Dorothy also maintained close relationships with many of the factory workers.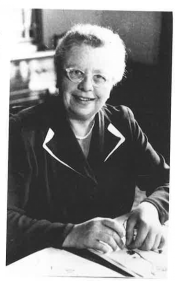 Following her retirement, Dorothy, who had a great interest in botany, became an expert on pondweeds. She was involved with a number of different societies, including a project which identified and recorded the flora of Warwickshire. She became the main author of 'A Computer Mapped Flora'. She also brought together a collection of 400 pondweeds from around Britain for The British Museum and the rare hybrid Potamogeton x. cadburyae is named after her.
Beatrice Cadbury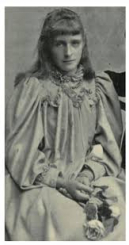 Beatrice, born in 1884, was the youngest daughter of Richard and Emma Cadbury and had a very unusual and at times, difficult, life. Brought up as a Quaker, Beatrice had a good education, went to university and then came home to be a companion to her mother. Beatrice was a very wealthy young woman, earning the equivalent of £400,000 a year from her shares in Cadbury Bros.
In 1911 Beatrice married her husband Kees. With the outbreak of World War One, Beatrice & Kees, as pacifists, publically campaigned against the war. This made them very unpopular with the authorities. In 1918, Kees was arrested for breaking the new Defence of the Realm Act and then deported to Holland. This caused a crisis for Beatrice who had to choose between her family and her husband. Beatrice chose to follow her husband to Holland despite the danger it put her and her young children in. The couple continued to campaign against war, landing both Beatrice & her husband in prison multiple times, with Beatrice once being released from prison only a week before she gave birth!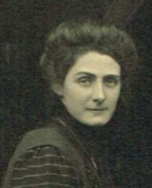 But something else was brewing under the surface...Beatrice became increasingly troubled by the wealth she gained from her shares in Cadbury Bros and she decided that she would give them away to the Cadbury workers. After finally getting agreement to do this, Beatrice and her family tried to live without money altogether, to live outside capitalism. They endured difficult times following this, including moving to live in tents and relying on the community for food. However, things weren't always bad for the family; Beatrice and Kees went on to build a very successful primary school based on pacifist principles and even helped hide Jewish children in their home during World War Two.
This blog is part of Bournville Heritage Online.