Share
You are here:
News /
Bournville Women
To celebrate international women's month, we have been spotlighting different important Bournville and Cadbury women. Now the list could go on and on (Quaker's had a lot of children!), but we have chosen just four to focus on this year:

Mary Tylor (actually Mary Cadbury, but commonly referred to by her maiden name)
Dame Elizabeth Cadbury
Dorothy Adlington Cadbury
Beatrice Cadbury
The theme for international women's day this year was #eachforequal. Each for equal means that collectively each one of us can help create a gender equal world, and we can do that by actively fighting for women's rights, broadening perceptions and celebrating women's achievements.

It is always interesting to try and apply current thinking to the past and often it sees us judging past characters quite harshly. However I think that we can see the spirit of #eachforequal in all of the Cadbury women we have talked about this month.

Mary, Elizabeth, Dorothy and Beatrice all did great things and deserve to be remembered for them. They were all quite different; with different personalities, interests and ambitions, however they were united by more than just the Cadbury family name. These women were all Quakers and were united by common beliefs. Quakers believe that all human beings are equal. Quakers also believe in actively making the world a better place, through human rights, social justice, peace and a focus on community. This commitment to the hard work of changing the world around them for the better means that each of these women were doing their own bit to embody #eachforequal. While Elizabeth and Dorothy had a particular focus on improving the lives of women, Mary and Beatrice more widely sought to make a more equal and better world.

Mary Tylor: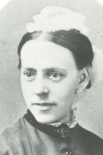 Mary taught adult women to read, write and study the Bible and was very involved in her community. She also supported her husband George while he built the innovative Bournville and introduced new measures to his factory to create a better life for his workers.
Dame Elizabeth Cadbury: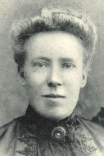 Elizabeth did an incredible amount of social work. Elizabeth supported a women's adult school and taught there throughout her life. She set up the Midlands Division of Y.W.C.A to provide facilities for women who came to Birmingham for work. She was the first chair of the Peace and International Relations Committee of the National Council of Women (1914). She also pressed for the inclusion of women's issues in the agenda of the Congress of Versailles. In recognition of her extraordinary work with refugees during WW1 Elizabeth became an Officer of the Order of the British Empire. She also held Belgian, Serbian, Jugo-Slav and Greek Orders because of her work with refugees.
Dorothy Adlington Cadbury: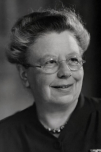 In 1919, Dorothy was appointed as one of the Managing Directors of Cadbury Bros. Dorothy remained particularly involved in women's work in Bournville. She was there at the conception of the Bournville Women's Works Council and later became its' Managing Chairman. Dorothy interviewed all the junior girls annually to try and get to know them, and encourage them to participate in activities and sport, and had close relationships with many of the employees of the factory. She was also involved with finding refugees accommodation in England during WW1.
Beatrice Cadbury: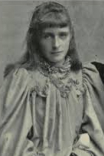 Beatrice Cadbury embodies #eachforequal on an even more extreme level. Beatrice was a rich heiress who gave away her Cadbury shares to the Bournville workers, as she believed it was wrong of her to benefit off the hard work of other people. In a bid to create a more equal world, Beatrice tried to live without any money or participating in capitalist society. Later in life, Beatrice helped her husband set up a new type of pacifist school, for boys and girls, and also harboured Jewish children in her home during the second world war.
If you want to learn more about any these fascinating women, check out our social media posts throughout this past month, where a different woman is spotlighted each week.
---
Photograph of Dorothy Adlington Cadbury by Elliott & Fry, NPG x86588, National Portrait Gallery.