Digital Trail: Model Boat Club

Share
You are here:
News /
Digital Trail: Model Boat Club
---
The yachting pool is a much loved area of Bournville, with a unique history.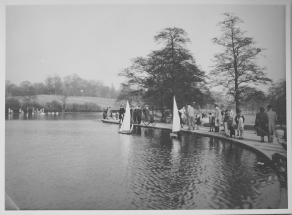 A crowd watching sailing boats on the yachting pool in the 20th century
.
The yachting pool in Valley Park was commissioned in 1926 as a home for the Bournville Model Yachting Club (now the Bournville Radio Sailing and Model Boat Club). Builders reclaimed an area of marshland and created a concrete pool, which was dug out by hand. This work was carried out by men who were unemployed but not eligible for unemployment benefits. A boathouse and a miniature railway with a station were built alongside the pool. The pool was officially opened in 1932.
.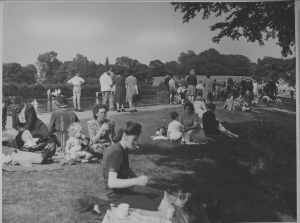 Picnikers by the pool 
.
To see more historic photographs of the pool and the miniature railway click here. 
Due to rising interest in power boats, the club opened a power boat section and became the Bournville Model Yacht and Power Boat Club. It is one of the oldest clubs in the country. There are currently 109 members; 62 of which are yachting members and 47 are power boat members. 
Watching boats on the yachting pool remains a much loved activity for visitors and residents of Bournville - we hope you enjoy doing that today. To see a special illuminated regatta that took place on the yachting pool click on the video below: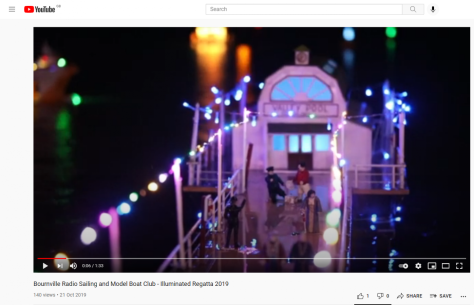 We hope you are enjoying the Digital Trail created for Bournville Heritage Open Day 2021. To find more locations from the Digital Trail click here.