Digital Trail: Village Green

Share
You are here:
News /
Digital Trail: Village Green
---
The village green is the heart of Bournville Village. 
Bournville was the dream of George Cadbury. George was profoundly affected by the conditions he saw people living in in the centre of Birmingham and he came to believe that 'no man ought to be condemned to live in a place where a rose cannot grow.' From this George began to dream of creating a community away from the smoke of the city where people could thrive. 
The village green is the centre of life in Bournville, with many important historical and social buildings gathered around it. Although now it is hard to believe that the village green was not meticulously planned, there was never a clear idea of how the village green was going to look (nor was it originally going to be in its current location!)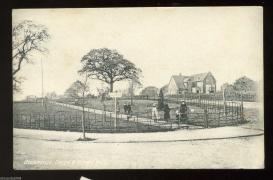 Village Green c.1903, with Ruskin Hall in the background 
The whole of the village green took about 30 years to complete. At the beginning of the 20th century the first public buildings were built on the Green - the Quaker Meeting House, Ruskin Hall and the Junior School.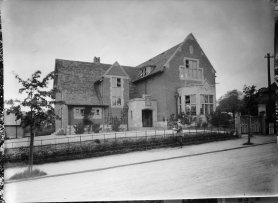 Ruskin Hall 
Between 1905-1908 H Bedord Tylor designed the Sycamore Road shops, copying the design of the shops built on Linden and Mary Vale Road in 1898.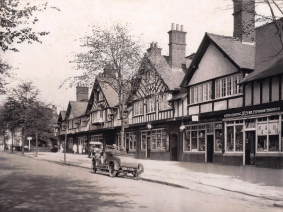 Sycamore Road Shops 
The next buildings to be built were the Rest House and the Anglican Church Hall in 1913. The Rest House was built as a gift to George and Elizabeth Cadbury to celebrate their Silver Wedding Anniversary. It was paid for by 7,000 Cadbury workers from all over the world.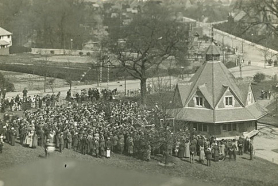 This image is believed to be of the opening of the Rest House in May 1914
The final building to be added around the village green was the Day Continuation School which was added in 1925. George Cadbury believed passionately in adult education and a purpose built centre was created in 1925. The education of Cadbury workers had been important to the company since at least 1899. In 1911 Cadbury's made education compulsory for workers who were between 14 and 18, while male clerks had to attend classes until 19 and apprentices until they were 21. Classes included physical exercise and crafts as well as academic lessons in the sciences and English. By the 1930s several companies in the local area sent their employees and about 3000 students attended the Day Continuation School each week. 
.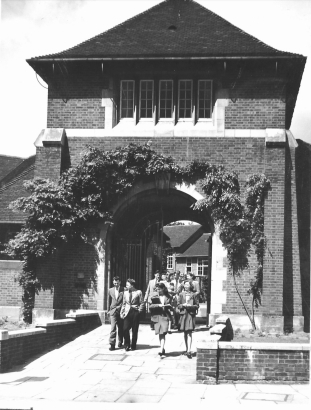 We hope you are enjoying the Digital Trail created for Bournville Heritage Open Day. To view the other locations please click here.