Share
You are here:
News /
Viking Helmet
The vikings are remembered for longboats, raiding and horned helmets! 
Follow the instructions below to make a vicious viking helmet to scare off your enemies! 
You will need: 
- 1 piece white card
- 1 piece of card 
- a big piece of foil 
- scissors 
- sellotape 
- pencil 
1)  Cut out three strips of card and cover them in foil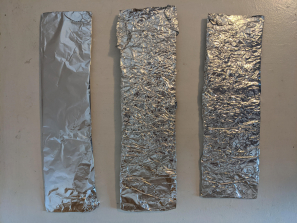 2) Sellotape the ends of two strips together. Then measure the strip of card around your head and sellotape the other two ends together to make a headband. 
3) Sellotape the third strip to the inside of the helmet so it looks like a handle.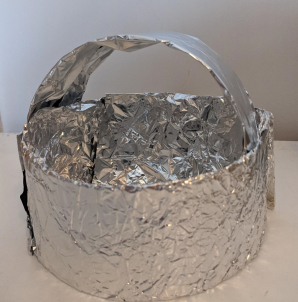 4) Draw and cut out two horns on white card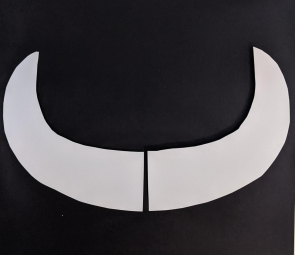 5) Make a small cut at the end of your strip of card and bend one piece forward and one piece back. Then stick with sellotape to your helmet. Do the same for the other horn.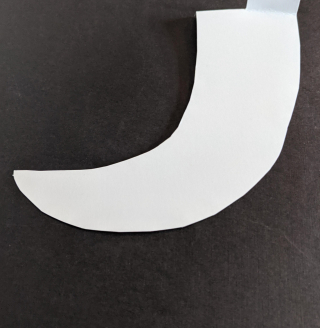 And now you have your vicious viking helmet - pull your best viking face!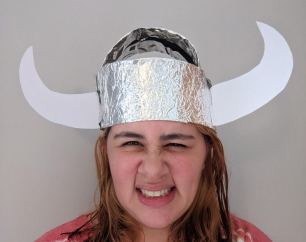 ---
We've got lots of great ideas to keep you busy this half term. Take a look at our Time Traveller Adventures event page for all the links, and we'll be posting daily updates on our Facebook page too. 

please donate
We hope you have enjoyed this activity and value the work of Selly Manor Museum.
If you would like to support the museum during these difficult times donations are very welcome.
Thank you - we hope to welcome you back soon.