Share
You are here:
News /
Egyptian Hieroglyphs
Become a real historian as you explore the world of ancient Egypt with these hieroglyphs. Can you decipher all six?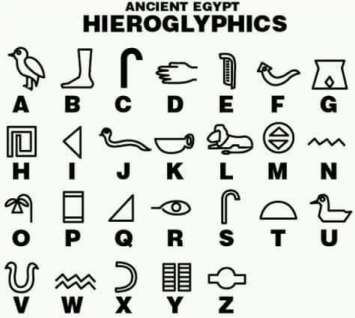 1.      

 2.    

 3. 

    4.   

5. 

  6. 

---
Answers
1. Castle 
2. Knight
3. Battle 
4. Pirate
5. Victorian 
6. Plague 
We've got lots of great ideas to keep you busy this half term. Take a look at our Time Traveller Adventures event page for all the links, and we'll be posting daily updates on our Facebook page too. 

please donate
We hope you have enjoyed this activity and value the work of Selly Manor Museum.
If you would like to support the museum during these difficult times donations are very welcome.
Thank you - we hope to welcome you back soon.
---