African Visitors to Bournville

Event essentials
| | |
| --- | --- |
| From | 13 October 2020 at 10:00 AM |
| To | 31 October 2020 at 5:00 PM |
| Cost | Adults £4, Children £2, Family (2Ad,3Ch) £12 |
Share
You are here:
Events /
African Visitors to Bournville
Bournville has long inspired visitors from all over the world. People have visited the village and factory established by the Cadbury family, for educational, social and political reasons. Throughout the 20th Century Bournville frequently hosted delegations and groups of people from Nigeria, Cameroon, Uganda and other African nations. Many of these visits were well documented through photographs and help to tell the story of the people that came and the relationships that were formed.
For Black History Month we are showcasing a photography exhibition entitled African Visitors to Bournville, which has a selection of photographs of these visits from the Bournville Works Magazines.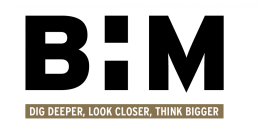 ---
You will be able to enjoy these fascinating images in two ways. A small exhibition will be on display in the medieval hall of Minworth Greaves as part of a standard visit (normal admission and opening times apply). We will also be sharing an online exhibition of selected images on the Selly Manor Museum website and social media.
African Visitors to Bournville, in person exhibition: 13th - 23rd October
For full details on visiting Selly Manor Museum, how we will keep you safe and online booking please see our Book Now page
African Visitors to Bournville, free online exhibition: 13th - 31st October 2020